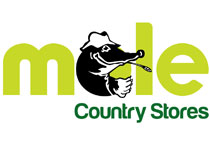 Services Provided
Graphic Design
Planning Services
Space Planning
Bespoke Joinery
Complete Project Management
Product Design
Display Shelving
Site Surveying
Full Construction
Site Maintenance
Health & Safety
Client's Web Adress
www.scatscountrystores.co.uk
Mole Country Stores is a group of agricultural merchants trading in the South of England and South Wales.
Mole Country Stores is an abbreviation of the Southern Counties Agricultural Trading Society and their stores are a familiar sight across the country, from Canterbury in the East to Dorchester in the West and Newbury in the North to Newport, on the Isle of Wight. Mole Country Stores provide for the needs of the rural community, as well as those that aspire to a country lifestyle.
Having worked with Wedderburn for the last 10 years, we know what to expect, fast track jobs with incredible results. We look forward to working with them again on up and coming projects.