Wedderburn Shopfitting and Retail Solutions
The Wedderburn name has been associated with supplying the retail sector since 1965 and we now have a proven track record providing design, installation and project management services for over 40 years. We are proud to boast a portfolio that includes some of the most famous names in the UK retail market.
Our flexible approach allows our clients to use our services in the way that suits them best and compliments their in-house facilities, whether these be extensive or non-existing.
The experienced management team are supported by site foremen and shopfitters, most of whom have been a part of the Wedderburn team for many years and who are fully trained in health and safety management. Full admin and design teams ensure a complete service.
Contracts vary from the smallest re-fit to complete turnkey projects constructing merchandise-ready stores from green-field sites. Many projects provide increased retail area by means of building conversion or extension; alternatively we have installed fully serviced mezzanine floors complete with disabled access.
Providing services to the retail sector since 1965
In addition to retail projects we have wide experience of office contracts and warehouse refurbishments. We can liaise with planning authorities and building control on your behalf. Where required we are able to provide a full maintenance service. We can also provide a design input from a basic layout to full design and associated signage.
Wedderburn is committed to being environmentally responsible and we are certified to ISO14001.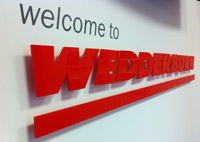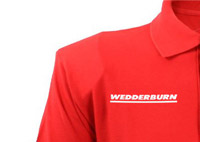 Why Wedderburn?
Wedderburn are specialists in shopfitting and have a proven track record providing reliable and cost-effective retail solutions to the largest brands in the UK.
Wedderburn Services
Careers with Wedderburn
Discover careers with Wedderburn, job opportunities and find out what our recruitment plans can help you achieve.